PERFORMANCE TESTING
We take performance testing very seriously and are committed to maintaining the highest level of quality on every product we offer. Starting with our supply chain partners and then in our own performance lab, each lot goes through a multi-level inspection process. Our relentless pursuit of quality improvement ensures that every part performs as designed in your customer's application. For us it's all about the details and your complete satisfaction.
Each case-hardened lot is performance tested according to the required ASME specifications:
DRIVE TEST
We validate that the screw's material and surface hardness will make its own mating thread without excess torque or thread deformation.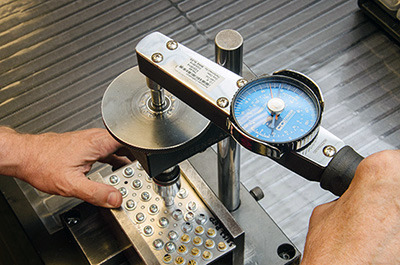 TORSIONAL
STRENGTH TEST
We ensure that the material hardness will meet or exceed minimum strength requirements.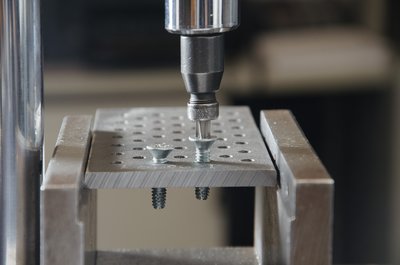 DUCTILITY TEST
We confirm the screw's toughness and strength to maintain the flexibility needed to accommodate any seating surface variations.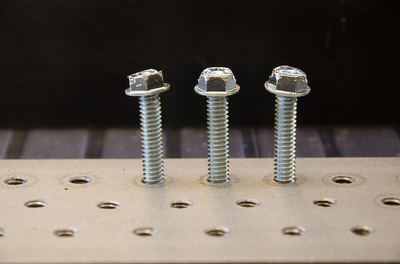 HYDROGEN
EMBRITTLEMENT TEST
A 24-hour test where samples from every case-hardened electroplated lot are under continuous torque to assure no evidence of failure. The retained samples and test plates are available for a minimum of three years.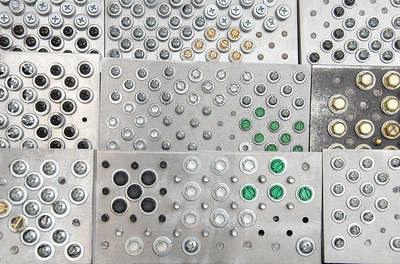 Beacon's Expertise is in Quality
In addition, we will provide complete documentation traceable to our supplier's material, heat treatment, and plating process. You will receive our cert packages digitally through the SmartCert network which include performance testing results, inspection reports and certifications for material and plating at no additional cost.
Watch for an email invitation to view the cert packages for your order once your part ships and get set up to automatically receive certs for future shipments. It's free and easy to get started and you will have instant access to our certs that you can download, print, store, and send at any time after you create your account.
Already on the SmartCert network? Your future certs will automatically be delivered to your Received Dashboard and a daily summary email will update you on what's been received.
We will save you time and money by eliminating the need for duplicate inspections when you partner with us for all your high-performance fasteners!